10 Impressive Experience of the YSEALI Academic Fellowship Program 2016 in the United States
| category News
|
No Comments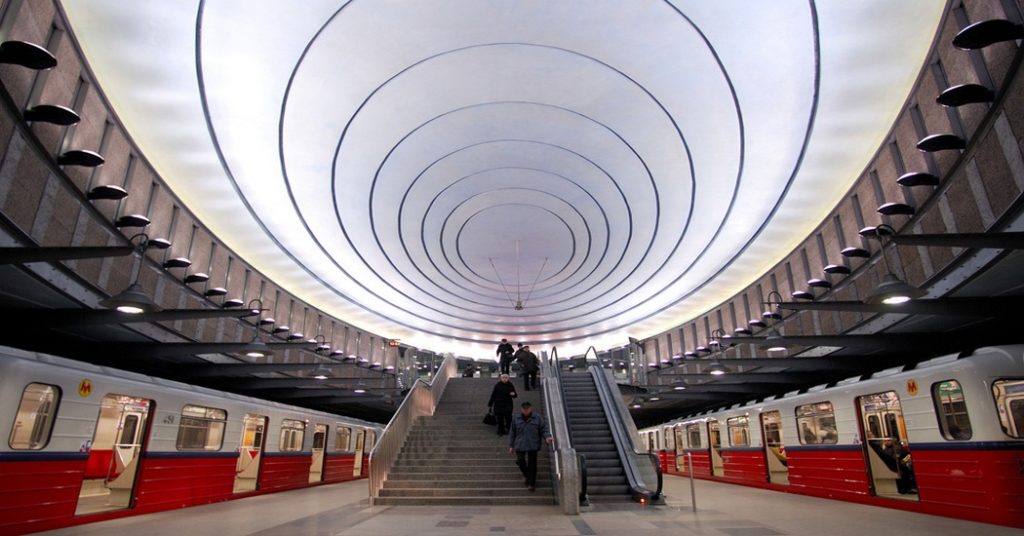 After returning to Indonesia, I still do not believe that I have visited the United States to study at my young age. It's like waking up from a long dream. Visiting the land of Uncle Sam, which he says is a superpower, the center of the progress of world civilization in this century, the land of dreams almost everyone in the world to just walk, school or work. It is a great achievement and a wonderful gift that God has given me, thanks to all my hard work and dreams that continue to color in my life.
Through this article, I will share the story of my exciting experiences and four of my friends during the YSEALI Academic Fellowship Institute on Civic Engagement program in the United States on 24 September – 31 October 2016. Previously, I wanted to explain briefly about What is YSEALI? YSEALI (Young Southeast Asian Leaders Initiative) The Academic Fellowship is a short-course and intensive course sponsored by U.S. Department of State for 5 weeks in the United States. The program contains discussions, seminars, group presentations and lectures in the classroom as well as educational tours, field trips, leadership activities, and volunteer activities in the local community.
Well just direct, following our interesting experience worthy you know for consideration to participate in the next YSEALI program.
1. YSEALI Delivers Me to Uncle Sam's Country to Prepare Me to Be a Leader of Change
Participants of YSEALI Academic Fellowship UNO via http://ala-aidil.tumblr.com
YSEALI (Young Southeast Asian Leaders Initiative) is a community of youth leadership training programs initiated by US President Barack Obama. YSEALI captures the most potential young leaders of ASEAN countries in the future by enhancing their leadership and professionalism skills for their scholarship recipients.
As a YSEALI alumnus it means we have a greater responsibility to continue to improve our capacity as a young ASEAN leader, to be a driving force for other young people in Indonesia to become a community-friendly, creative and innovative, global-minded, competitive global level and sensitive to global change.
2. UNO and Sonesta Suites: Meet and Establish Friendship with 20 Outstanding Youth Boys from 10 Countries in Southeast Asia
Participants of YSEALI Academic Fellowship UNO via http://ala-aidil.tumblr.com
One of the most interesting experiences is that we can meet and make contacts with friends from 10 countries in Southeast Asia (Brunei, Cambodia, Indonesia, Thailand, and Vietnam). They come from different backgrounds, ages, experiences, education and culture.
The YSEALI Academic Fellowship 2016 is conducted in 8 (eight) institutions in different states in the United States, one at the University of Nebraska Omaha (UNO), Nebraska. UNO is an implementing campus where we spend time on activities in the classroom, such as seminars, discussions, presentations etc. This campus is like our own campus, because this is where we hold the lecture in the morning until noon and do volunteering activities with students there.For four weeks we stayed at Sonesta Suites, a 3 star hotel, only about 1 km from the UNO campus, so we just walked to campus. The hotel is not like a vertical hotel building, but stands with blocks of the same architecture on a large plot, just like people's homes. So we do not have to go far to meet other fellows, just walk a few meters from each block. The facilities are also very complete, clean because every day there are hotel staff who memebereskan room, and can free breakfast and dinner in the hotel lobby. It's fun!
3. Visit Kerrey Pedestrian Bridge, the Romantic Bridge Linking the Nebraska and Iowa Border
Kerrey Pedestrian Bridge via http://ala-aidil.tumblr.com
In the first week under the Civic Leadership and Development theme, we are scheduled to visit one of Omaha's major landmarks, the Kerrey Pedestrian Bridge, a pedestrian-only bridge and bike user connecting the state of Nebraska in Omaha and Iowa in Bluffs. This bridge stands along 910 meters above the Missouri River which opened in 2008.
Around the bridge there is also an amphitheater-equipped plaza with very beautiful green seats and grass. If you are on a bridge, you will feel the wind and cold temperatures so piercing the bones if you can not stand it. At night this bridge will look more beautiful because it is decorated by LED lights that can make the eyes fascinated, let alone enjoy the beauty with your partner, really romantic.
4. Tour of Omaha Old Market, Historical Historic Area Full of Modern Entertainment
Omaha Old Market via http://embassysuites3.hilton.com
In Omaha there is one of the most famous and historic sites in the city center, the Old Market. Formerly this place is a location for offices and warehouses to store grocery and retail supplies in Omaha, but over time this place is transformed into a modern business and lodging area to date.
Old market there is a wide range of restaurants, cafes, bars, art galleries, and other shops. In the afternoon we walked along this old shopping area on foot while looking around the sights around the market area in Europe. If traveling at night the atmosphere will be more crowded, because you will be spoiled with a variety of nightly entertainment here, including Jazz and Country music from street musicians.
5. Catron Camp: Team Building & Challenge Course
Camp Catron & Retreat Center Nebraska via http://ala-aidil.tumblr.comStill in its first week, the series of programs we underwent were carried out at Camp Catron & Retreat Center, Nebraska's largest camp area. It is quite far from our inn at Sonesta Suites, about 30 minutes from Omaha. After arriving here we gathered to get directions from 3 camp managers about what arenas we would conquer, as well as a few simple games for warming up.
The first challenges we must conquer are Zip Line, Wall climbing Flying fox, Rolling Spin, Web Spider and Scary Swing. The goal of all these games is certainly to train and increase the confidence and problem solving of individuals and groups to conquer any technically existing challenge.
6. Travel and Community Service to Gering, Scottsblufft Western Nebraska
Gering Elementary School, Scottsbluff via http://ala-aidil.tumblr.com
This moment is one of the most unforgettable. On the 2nd week of YSEALI's Media and Social Media in Civic Engagement program, we depart from Omaha to Scottsbluff, a small, far-flung district in western Nebraska bordering the state of Wyoming. Our trip was using the tour bus for about 8 hours. In the middle of the journey we are presented with views of vast meadows and corn fields, knowing that Nebraska is the largest corn commodity producing country in the United States.
At Scottsbluff, we stayed for three days at a predefined host family home. The goal is for us to experience how live and communicate live with Americans. We also visited and conducted community services to several NGOs and communities, schools and local tourist parks. Until, the last time we arrived at Scottsbluff, we gathered in front of the hotel lobby and said good-bye before returning to Omaha. Really, the reason why we can not forget this moment, because we already consider the fam host as his own parents in America, so do our other friends.
7. Visit the Famous Destinations in the state of South Dakota Before Returning to Omaha, Mount Rushmore, Cutural and Science Sites
Mount Rushmore, Cutural and Science Sites via http://ala-aidil.tumblr.com
Who does not know George Washington, Thomas Jefferson, Abraham Lincoln and Theodore Roosevelt? They are former presidents who have a significant role throughout the history of the United States. Washington credited with bringing democracy to America, Thomas Jefferson ratified the concept of government by the people, Abraham Lincoln was instrumental in ending slavery, while Theodore Roosevelt brought business reform in America.
To commemorate their services and the purpose of attracting tourists, historians are the highest peaks in the state of South Dakota. Aided by the famous sculptor Gutzon Borglum, the project finally began on October 4, 1927. After a long process, as well as various obstacles, the project was finally completed in 1941 at a cost of $ 900,000. A seemingly impossible dream has come true!
8. Mngunjungi Malcom X Memorial Foundation to Become a Zooporter at Henry Doorly ZooMalcom X Memorial Foundation via http://ala-aidil.tumblr.com
Going to the 3rd week with the theme Racial, Ethnic and Religious Diversity, there are many places we visit, one that memorable is the Malcom X Memorial Foundation in Omaha, for those who never knew, Malcom X is a leader of the Muslim humanitarian activist movement who championed the principle of equality, justice and peace for blacks in the United States. Little Malcom is known as El-Hajj Malik El-Shabazz or Detroit Red. He also founded mosques and Inc .. and Organization of Afro-American Unity.
Well, one of the most interesting places we visited was Omaha Henry Doorly Zoo & Aquarium, one of the largest and best zoos in the United States. You can find all kinds of flora and fauna from around the world here. The zoo is very wide, very complete and the various attractions are here http://www.omahazoo.com.
9. Portland State Programing in Oregon, Starting from Historical Tourism to Nature Tourism whose beauty is Unimaginable and No less exciting.
Canon Beach, Oregon via http://ala-aidil.tumblr.com
Entering the 4th week with Democracy in Action theme, there are many activities we do while in Nebraska including watching Hockey games, visiting Omaha's mayor's office, visiting the Nebraska governor's office in Lincoln. But my most memorable one this week is visiting Portland, Oregon.
Welcome to Oregon! The state, located in the northwest of the United States, holds a million memories that we can not forget. The state is also a place where the filming of the movie Twilight has beautiful natural scenery. On our first day in Portland, we visited Cannon Beach, a beach in the western tip of America that directly faces the Pacific Ocean. During our trip to Cannon Beach, almost all of its territory there are towering pines, like the tropical rain forests of Borneo. Then maybe this is the reason for the location of the film shooting the story of human love and the wolf.
On our last day in Portland, we also visited Portland State University to attend seminars and visit some organizations engaged in Civic Engagement. Also the most memorable was a dinner at Mr. Frank and Mrs. Joan Mc Namara, Patrick Mc Namara's parents (Program Director of YSEALI UNO as well as our International Studies lecturer), and another not missed by fellows, shopping, because Portland does not apply taxes on every item and service we buy, but still there are expensive, his name is also American haha.
10. The sad moments of the last time the program is here, but Washington DC also offers many interesting destinations to visit
Lincoln Memorial via http://ala-aidil.tumblr.com
In Week 5 with the theme of Educational Tour, the long-awaited moment comes. Spend more than 10 hours flight from Portland Intl. Airport, transit to Lamber-St. Louis Intl. Airport in Missouri and ends at Ronald Reagan Int. Airport, we finally arrived at Washington D.C, the capital of the United States as the center of the federal government.The most memorable moment of the first day at D.C was when we visited the White House, this was the first time we set foot in the country's palace and the number one office in the US. To be able to enter the White House, anyone must have an appointment a few days in advance. The moment before entering the building we passed a lot of inspection doors that were quite tight, we had to show ID / passport and 3 times body-screening. In addition, at most points of the building environment there is a full armed security apparatus, such as spies and snipers, just like in the movies. Why not? Because this is the place where the President has office, of course security and defense is very tight. The White House has many rooms inside, but only certain rooms are allowed for public visits.
On D.C After Dark Tour we also had the opportunity to visit Washington Monument, Lincoln Memorial, Jefferson Memorial and a number of other United States historical monuments. It's really impressive, because our tour is done at night, the atmosphere is very romantic and creepy.
In addition we have also visited U.S. Capitol Building, the most famous US congress office in the United States we often see in Hollywood movies, the Smithsonian Musseum, the National Museum of Natural History, the National Mall, the National Galery of Art, the Library of Congress, the Supreme Court and of course Union Station.