Barack Obama Will 'Go Home' to Indonesia, What's the Agendas
| category News
|
No Comments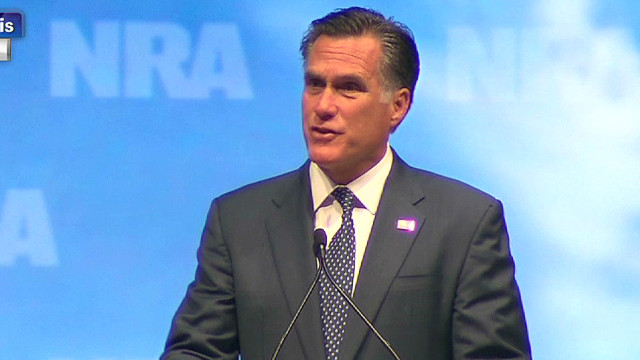 The 44th President of United States Barack Obama is scheduled to visit Indonesia in late June to early July 2017.
This visit marks the first time Obama visited Indonesia after coming down from the presidency in January 2017.
While serving as President of the United States, Obama had visited the country on 9 – 10 November 2010. At the visit, Obama addressed at the University of Indonesia and called that his visit to the country as a venue 'back home'.
And now, the 44th US President will return to Indonesia for the first time after coming down from the White House presidency. The plan, Obama will visit and deliver a speech in Jakarta on 4th Congress of Indonesian Diaspora (4th CID, 4th Indonesian Diaspora Congress) on July 1, 2017.
According to Dada Patti Djalal, Chairman of the Indonesian Diaspora Network (IDN) Council, the congress, titled 'Bersinergi Untuk Negeri', is an annual seminar and discussion forum attended by Indonesian diaspora as well as discussing issues related to diaspora. The event will start from 1 July to 4 July 2017.
And, Barack Obama will deliver the opening speech on July 1, 2017 later.
"We are honored to welcome President Obama back to Jakarta to deliver a keynote address at the 4th Indonesian Diaspora Congress Obama President has been a true friend of Indonesia and an inspiration to the community and 8 million Indonesian diaspora," said the Chairman of the Board of Trustees Indonesia Diaspora Network Dino Patti Djalal in a press conference on Monday (6/12/2017).
Obama's speech at the event was also the first time the 44th US president spoke publicly in the Asian region, especially after stepping down from the White House presidency in January 2017.
"Barack Obama's speech at the Diaspora Congress is Obama's first Asian speech after stepping down from the presidency," Dino added.
Earlier, Obama's first speech after stepping down from the presidency was held at the University of Chicago on April 24, 2017.
In the speech, he discussed his experience of becoming a young political activist in Chicago a few decades ago before serving as senator and president.Although the speech in Chicago April 2017 coincides with 100 days of first term President Donald Trump, Obama did not mention the political issue of the successor. In fact, as quoted by CNN, none of the words 'Trump' spoken in his speech.
Speech in Jakarta on July 1, 2017 will look similar. Obama is predicted to avoid expressing opinions about President Trump's political policies and choosing to focus more on other issues, such as youth, globalization and pluralism.
"We suggest that his speech will be a hot issue, such as globalization and pluralism, but for the details, it depends on his team," said Dino, who served as Ambassador of the Republic of Indonesia for the period 2010-2011.
Not only that, the plan to deliver husband's speech Michelle Obama in the 4th Indonesian Diaspora Congress simultaneously in the series of Obama's vacation schedule to Indonesia. The agenda is an invitation of President Joko Widodo to Obama who suggested he to vacation in the country.
"The arrival of President Obama to Indonesia is also in order to meet the invitation of President Joko Widodo who previously advised him to come on vacation to Indonesia, but for the schedule and location of his visit is not my authority to convey," explained the former Deputy Foreign Minister to-5 RI.
However, the schedule and location of Obama's visit to Indonesia is kept secret. A number of media predicted he will arrive in Indonesia around the date of 23 to 25 June 2017. Which will then be followed by a speech at 4th CID on July 1, 2017 in Jakarta.
Meanwhile, the 4th CID series of activities will address a number of diaspora topics, such as diaspora's contribution to Indonesia's development, dual citizenship issues, religious tolerance and pluralism from the perspective of Indonesian diaspora, and soft-diplomacy through people-to-people relations' conducted by Indonesian diaspora abroad.
The event will be attended by 42 diasporas or former Indonesian diaspora from various backgrounds, such as government officials, corporate figures, religious leaders, celebrities and activists. Some of them are familiar figures such as Anggun C. Sasmi, Maudy Ayunda, Erwiana Sulistyaningsih (rights activist of TKI and included in 100 most influential people of Time magazine), Imam Shamsi Ali (imam of mosque in New York), Father Markus Solo (director of dialogue inter-faith in the Vatican), and Ridwan Kamil.