China Gives Development of Energy Efficient Building
| category News
|
No Comments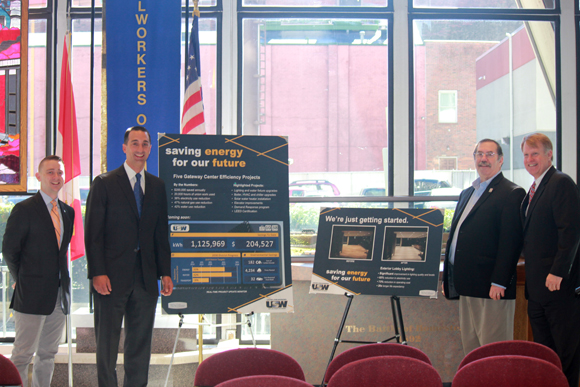 The Chinese government is intensifying and encouraging stakeholders across its territory to build energy efficient and energy efficient buildings, in line with targets set by the Central Committee of the Chinese Communist Party (CPC) and the State Council.
"We have been monitoring and monitoring the construction of existing buildings throughout the region in China by involving relevant agencies," Deputy Construction Minister Qiu Baoxing told reporters in Beijing on Tuesday.
This was stated when describing the progress that has been and will be achieved by China in an effort to save energy, especially in terms of construction of buildings in China.
The Ministry of Construction, he said, has sent 10 inspection teams to all provinces, special autonomous regions (outside Tibet), as well as municipalities to monitor special programs as well as reviewing the overall efforts undertaken in building efficient and energy-efficient buildings.
"From the results of the team review, there are 610 development projects used as an example for inspection of the construction of buildings," he said.
As of October 2007, Baoxing said that 97 percent of all development in China's cities are stated to meet energy-saving standards in terms of design and 71 percent from construction, which is up 1 percent and 17 percent respectively compared to 2006.
These conditions led China to conserve coal consumption, as the main fuel, to five million tons from January to October 2007.
Regarding the energy-efficient regulatory system for government buildings and large buildings for the public, he said, his office has also conducted investigations in 24 provinces and cities selected by the Ministry of Construction and Ministry of Finance.
As a result, a number of provinces and cities have launched an energy audit and energy efficiency efforts conducted by those who manage government buildings and large buildings for the community.
Although the overall effort to build energy-efficient buildings is quite good, he said, the Ministry of Construction will continue to encourage various parties to continue to perform better supervision and will perform a number of intensive steps.
Steps to be undertaken include working and monitoring regularly to create an Energy Conservation Act, emphasizing energy efficiency standards for energy efficient buildings. (* /