Coban Talun, Stone Town, Tourist Destination for All Ages
| category News
|
No Comments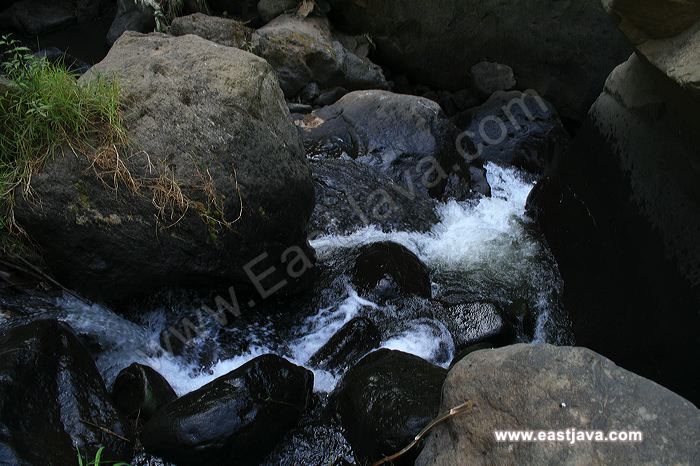 Coban Talun is one of the tourist destination in Batu tourism city, Malang. Its position is only about 3 km from Selecta, a popular tourist destination first. Towards Coban Talun is within easy reach, just a 10-minute drive from Batu town. Coban Talun is located in Tulungrejo Village, Bumiaji district, Batu City, at coordinates -7.800929, 112.516631, at an altitude of 1300 m.
The road from Batu town to Coban Talun is very comfortable and beautiful, with views of the mountains on the west side of Arjuno mountain. Along the way many attractions based on apples or flowers / ornamental plants with accommodation and culinary accommodation. The tourism infrastructure has been built by the Batu municipal government with adequate conditions, and the community supports this tour service. Society, although based on agrarian, but has long been involved and have entrepreneurship in the tour.
The name of Talun coban refers to a waterfall attraction. Yes .. here there is a waterfall that big enough current, which is the upper river Brantas. Coban Talun is managed by Perhutani, and works with private parties that provide rides that entertain tourists. Object Coban Talun combines natural and artificial tourism, so it can serve tours for various ages, interests or needs.
For visitors, stay to see the waterfall. Once arrived at the location, make the waterfall as the main object to be enjoyed, after that please enjoy other rides. Why? Because the natural beauty of the waterfall is irreplaceable.
From the parking lot, visitors have to walk downhill as far as 1 km to the waterfall. The scenery along the streets is very beautiful, through the hillside, exotic mountainous panorama with pine forest. The distinctive sound of forest animals combined with the breeze, and the faint sound of waterfalls; very comfortable to be enjoyed. Halfway through, there will be a torrent of waterfalls flowing into the river valley.
Visitors do not have to worry about fatigue or tired, the atmosphere of a cool and comfortable nature will be entertaining. Walking is relaxed in no hurry, and be careful because the streets there are steep downhill. Four or five year olds must be comfortable with a friendly forest environment. You are 50 – 60 years old is also comfortable while walking on foot, while momong see the joy of grandchildren. The author of many see middle-aged visitors, there are husband and wife, or mother and children and grandchildren. Once again the distance is only 1 km, not too far.
Well, so arrived at the location of the waterfall. Visitors must be amazed by nature and valleys around the waterfall. Geological coban Talun formed by igneous rocks through the process of volcanic eruption. The waterfall debit ranges from 4000 to 1000 liters per second, from a height of about 30 m, creating a large-scale water vapor mist. This can endanger visitors when approaching. The big rocks near the waterfall seem to be a witness's monument to the majesty of nature.
Visitors take advantage of the extensive location around the waterfall for rest and various activities. There is enough space to just sit, rest while chatting. This location is also appropriate to invite students field practice or practicum, as I have done.
Well, for those who like to take pictures, especially young children, many places can be selected, starting in the river, rocks to the height near the waterfall; everything is exciting and amazing. Visitors must be vigilant and careful because in some places slippery and wet by tampias waterfalls or water vapor.
Finished from the location of the waterfall, visitors can choose the amusement rides. There are various rides that can be visited, by parents, young children or children under five. If this is without a physical challenge, its location adjacent around the parking lot.
Visitors who like flowers can visit the flower garden. Here there are a variety of flowers, of different types or colors. This place is very beautiful to take pictures of flowers or gardens with a forest trees. Often encountered couples or models that take pictures or shooting video for prewedding or magazine media. The less of a flower garden is there is no touch of education about botany, education of tropical biology, or cultivation of flower or ornamental plants.Visitors can also choose Apache rides. It means rides of the village and Indian culture of the Apache tribe, namely Indian house, canteen, along with attributes of costumes, hats and other trinkets. But this rides look memorable Indian cosmetics only, without local educational content. This Indian village just seems not friendly with local conditions, does not match the humid tropics are moist and wet.
Lastly, is the pagupon house rides. Pagupon is a Javanese term, meaning a dove cage. Here like the village of pagupon, available houses in the form of pagupon, which is rented to tourists. One pagupon house consists of one bedroom and a bathroom. The rides here are equipped with canteen, mosque, tree house, flower, hammock and flower garden. Visitors come here mostly just to take pictures. There is no meaning of pagupon education obtained by visitors.
Tourist facilities in Coban Talun include mushola, cafeteria, multipurpose hall, and parking spaces are laus. Actually there are still rafting services but rather far away location. The atmosphere of the tourist environment is also safe and comfortable, in addition to the cool and cool environmental factors. Visitors can rent a dirt bike or ATV (four wheel drive), to get around the location. Entrance ticket at Coban Talun gate of ten thousand rupiah per person excluding pasrkir. While the entrance ticket per vehicle for five thousand rupiah per person.
Perhutani party seems less select the presence of investors who provide rides. Except attractions waterfalls, all the rides only give the impression to take pictures, impressive cosmetics without a touch of education. Investors should promote local elements or creations that contain tropical environments, with educational and environmental conservation offerings.
Malang, July 3, 2017
Note: All photos are private collections
The author wrote the book:
Iwan Nugroho. 2011. Ecotourism and Sustainable Development. Pustaka Pelajar, Yogyakarta. 362p. ISBN 978-602-9033-31-1
Iwan Nugroho and Rokhmin Dahuri. 2012. Regional Development: Economic, social and environmental perspective. Reprint. Reprinted by LP3ES, Jakarta. ISBN 979-3330-90-2
Iwan Nugroho and Purnawan D Negara. 2015. Village Development Through Ecotourism, published by Era Adicitra Intermedia, Solo. 281 pages. ISBN 978-602-1680-13-1
Iwan Nugroho. 2016. Leadership: Blend of Faith, Science and Morals. Pustaka Pelajar, Yogyakarta. 362p. ISBN 9786022296386