Hunger, Syrian children are forced to eat fodder
| category News
|
No Comments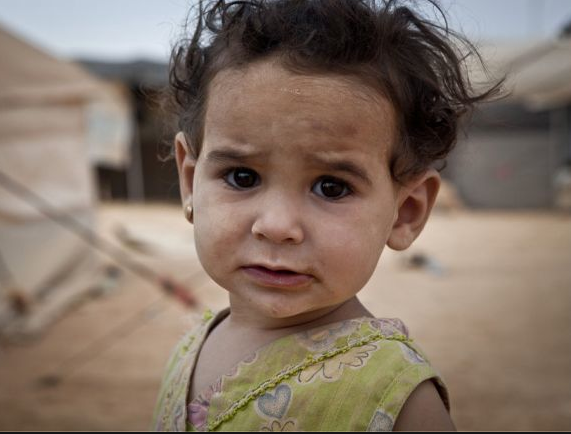 More than a quarter of a million beleaguered children in the conflict region of Syria have to live a miserable life. Almost every day they are familiar with the bombs, air strikes, and the sound of gunfire.
Relief agency Save the Children reported Wednesday that about 250,000 Syrian children have difficulty accessing food, clean water and medicines. These war conditions made them depressed.
"These children live on the edge of death, they are forced to eat leaves, even milk and flour can not be found," said Raed, a humanitarian aid official, as quoted by Middle East eye site, three days ago.
Institutions of children living in the besieged areas due to the conflict stated, from a number of interviews with people in conflict areas, revealed the fact, in the last six months of life in the region getting worse. Many children experience malnutrition and even die.
A number of families who tried to escape were killed by bullets from snipers. Save the Children says the conflict area has become a kind of open-air prison for residents.
"A baby of my brother died of malnutrition because he did not get enough milk and food, his mother could not feed him because his health condition was bad too," said Um Tarek, a mother in Misraba, a suburb of Damascus to Save the Children.
"The families we interviewed for this report say babies are dying at checkpoints, veterinarians are forced to handle humans and children are forced to eat fodder," Save the Children CEO Tanya Steele said.
They shelter underground from air strikes. After nearly five years of conflict, this siege must be terminated.
A mother to the east of Ghouta said residents are now gripped with fear.
"The children are now waiting their turn to be killed, even the adults just survive to wait their turn."
[pan]