In front of the world leader, Trump calls himself the greatest person
| category News
|
No Comments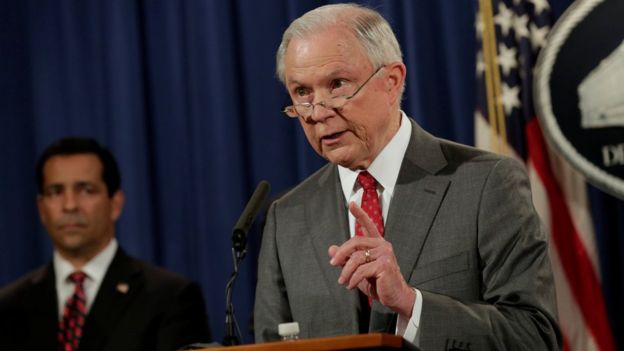 Transcript of a conversation between US President Donald Trump and two world leaders leaked to the public. In the conversation, Trump said a surprising sentence to Mexican President Enrique Pena Nieto and Australian Prime Minister Malcolm Turnbull.
Phone conversations made at the end of January were inviting attention because the three leaders of the country involved a heated debate. The third conversation transcript was collected from the White House assistant notes.
"I am the greatest person in the world and you are worse than me," Trump told Turnbull in the leaked transcript, as quoted by Press TV on Friday (4/8).
At the time, Trump said he would not resume bilateral cooperation between Australia and former President Barack Obama's administration of refugees in the United States.
"I am the greatest person in the world who does not want to let anyone into this country that makes me look so bad when I'm only here a week," Trump said through the call.
"Someone told me yesterday that about 2,000 people came in. And that's really troublesome," he complained to Turnbull.
Turnbull explained that it is important for the US to adjust to the deal. Under the deal, the US is required to receive 1,250 refugees instead of 2,000. Each will be subject to a check and may be rejected.
"That's a good idea," Trump said. "We also have to do it too.You are worse than me," Trump said.
Meanwhile, during a conversation with Mexican President Pena Nieto, Trump repeatedly threatened to impose strict border taxes to prevent products from Mexico from entering the United States.
The conversation intensified when Pena Nieto responded by saying it would not pay the border wall proposed by Trump.
"If you say that Mexico will not pay for that wall, then I do not want to see you guys anymore because I can not live with that," said Trump.Before the transcript of the conversation leaked, Trump had uploaded the status on his Twitter social media account of his impression of the conversation.
"Just had a very formal conversation that has been heralded by fake media," Trump wrote in early February.
Leaking the conversation to the public raises speculation that the norms that exist in the White House have collapsed among competing factions. In addition, the conversation also shows Trump has a different personal nature that he showed in public. [pan]