Jakarta – Doha – Washington DC, USA
| category News
|
No Comments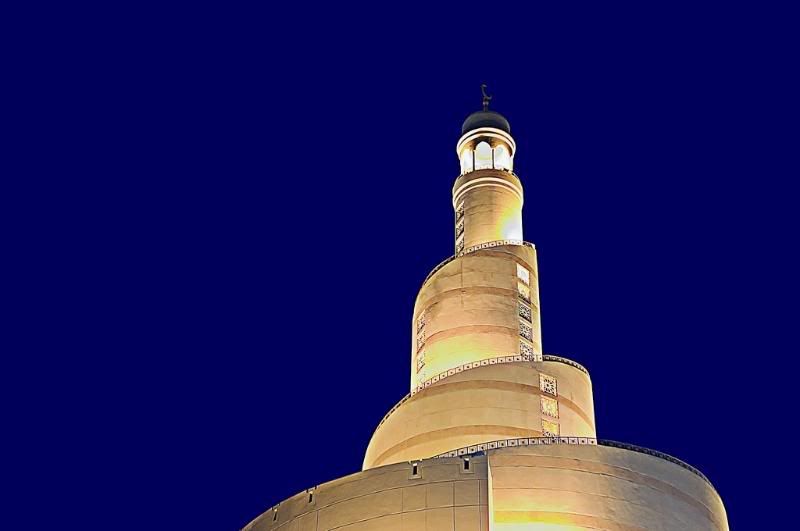 Referring to the experience of several transits in Dubai UAE or Doha Qatar, this time I saw and felt there was a difference in treatment when entering Gate for a plane headed for America at Qatar Doha airport. Checking luggage, passports and boarding passes more thoroughly, and done in layers. From entering Gate to door of plane, inspection of boarding pass and passport is done up to five times.
From Doha on 08 November 2017 to Dulles Airport, Washington DC, the flight was exhausting: about 14 hours in the air, non-stop. That is, plus Jakarta-Doha flight around 8 hours, and transit time in Doha about 4 hours, total travel time about 26 hours.
Since Qatar Airways is still blockaded and should not pass through Saudi Arabia and Bahrain airspace, through a screen in a seat airing the flight route, I noticed: the plane headed north, avoiding Bahrain, slightly to the right, entering the territory of Iran, Azerbaijan, Turkey , Latvian, European Tumur and West, Atlantic Ocean, North America, Washington Dulles Airport.
About two hours before landing at Dullles International Airport, Washington DC, I heard the announcement from the airplane cabin: to have all passengers take detailed details of security procedures upon arrival at Dulles airport. Fill out the costum form correctly and honestly (if make a mistake when filling, ask for a new form / card to be refilled).
The announcement was just ordinary. All countries do it. But the two-hour announcement before landing appears to be part of the mental effort of all passengers, with a clear message: You are about to enter American soil, and all must obey the rules of America.
I noticed: once the plane landed, almost without exception, all the passengers moved from the plane to the Immigration, following the direction of the officer. All moves are nimble.
At the immigration counter, passenger arrivals are only divided into four queuing groups: (1) special queue for Member …….. (I do not remember what member); (2) Americans, Canadians, holders of American residence cards; (3) regular visitors; and (4) special counter for crew aircraft.
I do not see a special counter for diplomatic passport holders or official passports (unless the diplomat enters the member category (…..,), which I have forgotten.
Even the crew did not get special treatment. All queued in an orderly fashion, waiting for their respective baggage, and seen only a few airline ground employees. Unseen there are porter workers who offer passenger baggage transport services.
In immigration, all employees seem to be 'cold and professional' operating fingerprint and retina detection devices. Some passengers for the category of visitors, treated somewhat differently, were asked this and that. And some of them were even picked up by officers in uniform "Police", to be escorted to a special room, which in my shadow, perhaps to undergo deep interrogation or the so-called "extreme vetting". But some of those picked up by the police were finally "released," because I saw them take their luggage, which means escapes to enter America
I initially got a little frightened too. Because my second name is 'Abdullah'. It is said that Arabic Islamic names such as Muhammad, Umar, Abdullah and the like will get special treatment at international airports throughout the Americas. But, all went well, almost without problems.Once out of the arrival terminal of Washington Dulles Airport, wow, the air temperature was at about 6 degrees Celsius. Quite cold for people living in tropical regions like Indonesia.
Arriving at the hotel in the Arlington, VA, number due to the time difference between Jakarta and Washington for 12 hours, so jetleg quite noticeable. Arriving at Dulles airport around 15:00 local time, which means at 03.00 hours Jakarta time. Time to rest first, fatigue piled and layered. Only had time to eat near the hotel and after that immediately sleep pules. Maybe while snoring and ngigau. Hehehehe.
CONTINUE
Syarifuddin Abdullah | 09 Nop 2017/20 Shafar 1439H