Jokowi Ensures RI Part of Climate Change Solutions in Paris
| category News
|
No Comments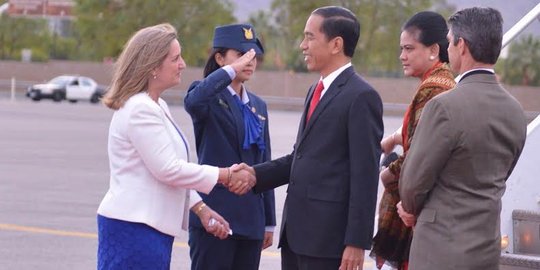 Liputan6.com, Paris – President Joko Widodo attends a meeting of the Climate Change Summit atu COP21 in Paris, France. In this meeting, the former governor of DKI Jakarta ensured Indonesia's active role in the fight against the problem.
"Mr. President will convey Indonesia's political commitment to be part of the solution to solve the problem of climate change," said Foreign Ministry Spokesman Arrmanantha Nasir at his office in Jakarta, Monday (30/11/2015).
Men who are often called Tata this call, that commitment will be realized in several steps. Including by lowering emissions.
"How we implement that, in terms of what we do in the energy field diverts subsidies to more productive areas and our efforts to harness the renewable energy of nearly 25 percent of our energy sources by 2025," Tata added.
In addition, Tata said in the French capital, President Jokowi will also convey the steps Indonesia has and will take to overcome the forest fires. This is how the government handles peatlands using one map policy.
President Jokowi started his activities in Paris, France, by attending the opening ceremony of leaders or Welcoming of Leaders of COP 21 held at the Parc des Expositions du Bourget.
147 World Leaders
President Ari Dwipayana's Communications Team said Jokowi was greeted by French President Francois Hollande and UN Secretary General Ban Ki-moon on arrival in the lobby.
"Not long after that, after the presence of all heads of state and head of government carried out a photo together," said Ari through a written statement received Liputan6.com.
The meeting of world leaders in the 21st Conference of Parties (COP 21) forum for the United Nations Framework Convention on Climate Change (UNFCCC) officially begins today in Paris, France
In the midst of the Paris winter weather, as many as 147 world leaders including President Jokowi attended the forum.The meeting of UNFCCC COP 21 Leaders in Paris, France runs from 30 November 2015 to 1 December 2015. (Tnt / Ans)