KLH Mukomuko will check the air quality contaminated with factory smoke
| category News
|
No Comments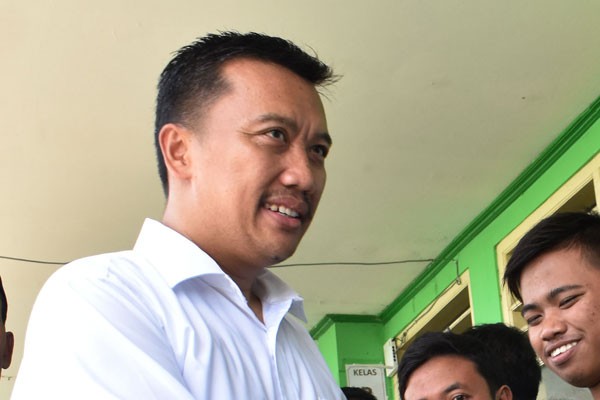 The Environment Office of Mukomuko Regency, Bengkulu, plans to check air quality in areas suspected of polluting the smoke of crude palm oil processing plants. This is to respond to a number of complaints from local residents.
"We need to check first the air quality, whether polluted or not smoke" said Head of Environment Office (KLH) Mukomuko Regency, Risber A Razak in Mukomuko, as quoted from Antara, Wednesday (2/7).
Risber said it responded to complaints from residents in Penarik District who felt air pollution from the smoke of crude palm oil processing plant owned by PT Mukomuko Indah Lestari (MMIL).
Risber stated, disagreed with the information of the local Association of Palm Farmers (GPS) if in its activities the factory should not smoke into the air. According to Risber, there is no rule or law in this country that regulates prohibiting the manufacturer from issuing smoke. If there is indeed he invited to be shown.
Risber said, to keep the air quality in the area is not polluted it routinely check the quality standards. Because, according to him, there is a high level of smoke that may and should not be issued by the factory, including the level of emissions that are allowed.
"If indeed the residents in Penarik District are disturbed by factory smoke, report it to us to let this problem be acted upon," Risber said.
Mukomuko District Farmers Association Chairman Khairul Siregar asked the local government to stop the activities of palm oil processing companies that allegedly pollute the air in the area.
"The local government should go through the relevant agencies such as the Office of the Environment to monitor it and see if the smoke is polluting the air or not," Khairul said.
Khairul said that until now, palm oil crude processing companies are still emitting smoke from their factory chimneys. Should, the company should not smoke in doing its activities, since the company was first established, because in its business there is environmental permit.
"If based on permits issued by the environment, the company has clearly violated, but there is no supervision from the government," he said. [hhw]